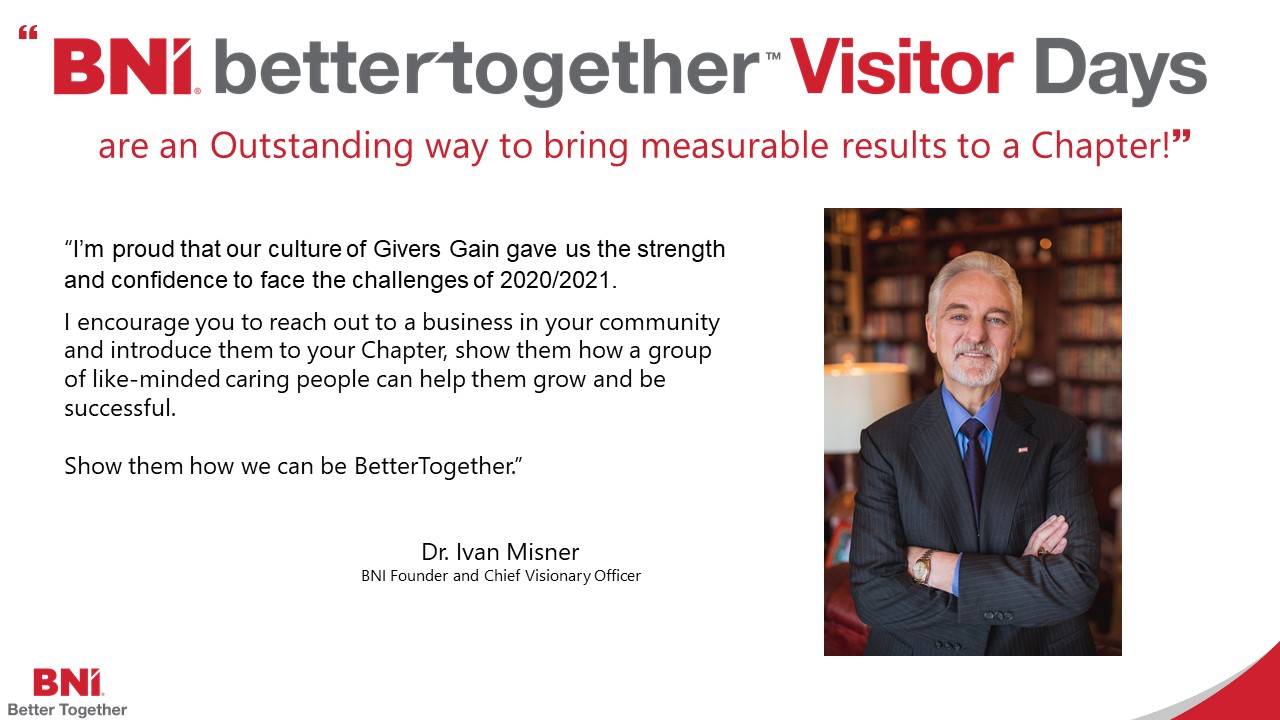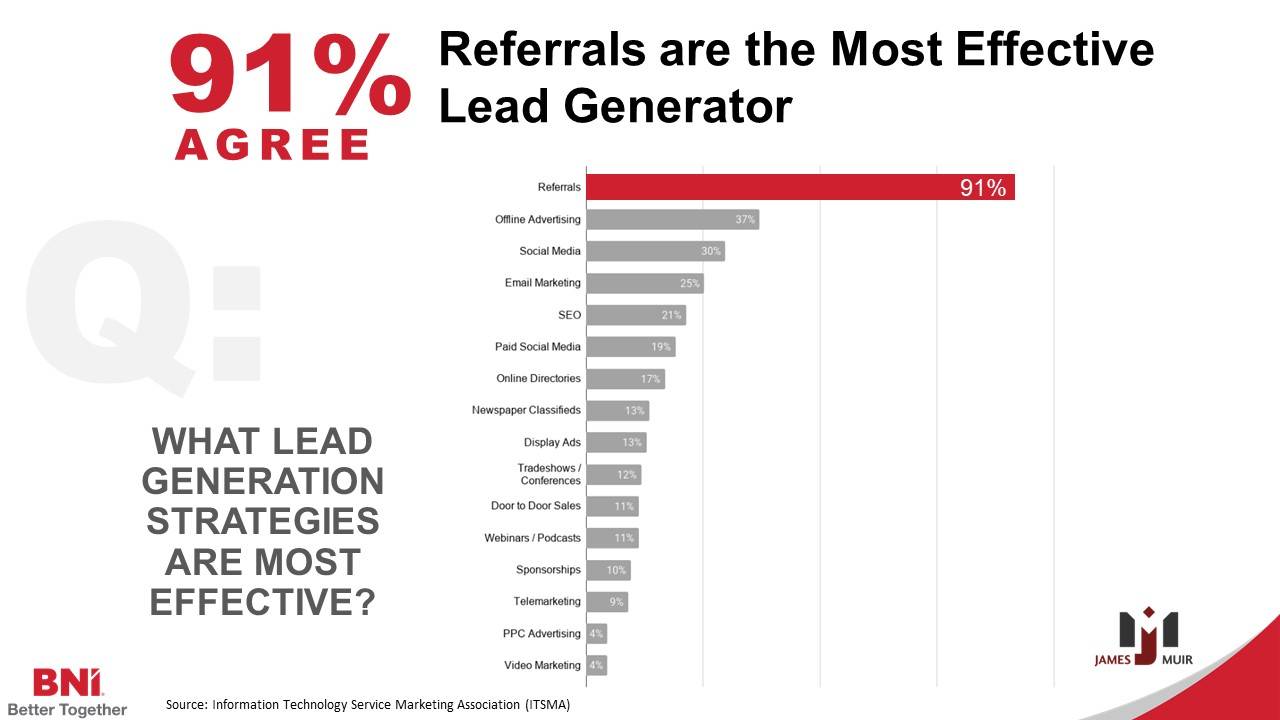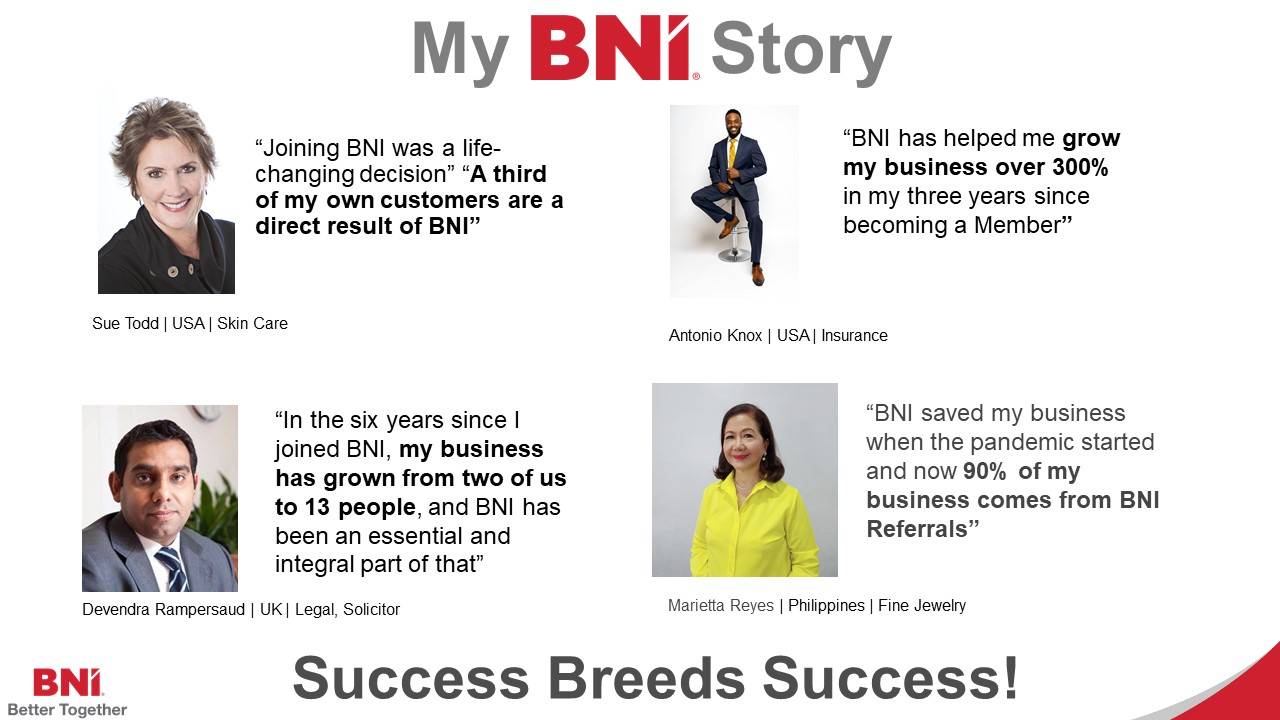 image-slider-with-thumbnail1.jpeg
image-slider-with-thumbnail2.jpeg
image-slider-with-thumbnail3.jpeg
image-slider-with-thumbnail4.jpeg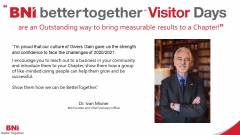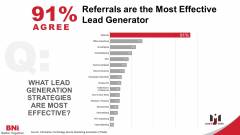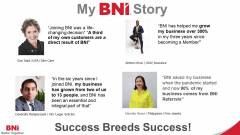 Download your Chapter Education Moment for BNI BetterTogether Days
See You in Singapore!
As we are still celebrating the many successes and highlights of our Global Convention 2021, our Global Events Team is excited to announce that BNI's Global Convention 2022 will be held in beautiful Singapore! Early bird tickets are available now - check out our ticket prices and secure your spot today!
BNI TV is live!
This new digital platform will provide entertainment, BNI news updates, Member testimonials, recognition, and much more!  We want to give you an opportunity to share your story, and to share how BNI has positively changed your business and your community. This month's video prompt is "How has BNI changed your life?" Submit your videos here and subscribe to our channel today!
Hang on! Sign up for Free Exclusive Business Tips and More.
Subscribe to SuccessNet™ Today. Friends and Family are welcome too!
SuccessNet™
Subscribe to our newsletter for exclusive tips on networking, public speaking and business.
Thank you for visiting us on BNI Online. If you have questions or need assistance please feel free to contact us:
In U.S. (800) 825-8286 | Outside U.S. support@bni.com
If you prefer, visit us at BNI.com to learn more or find a local Chapter.
One of the best ways to increase referrals is to grow the membership in your Chapter. The more Members in a Chapters, the more opportunities Members have to give and receive referrals. If you have a friend, family member, business associate or colleague that would benefit from a BNI Membership, let them know. You can invite them directly from BNI Connect, give them a call or send them a note. It's that easy.