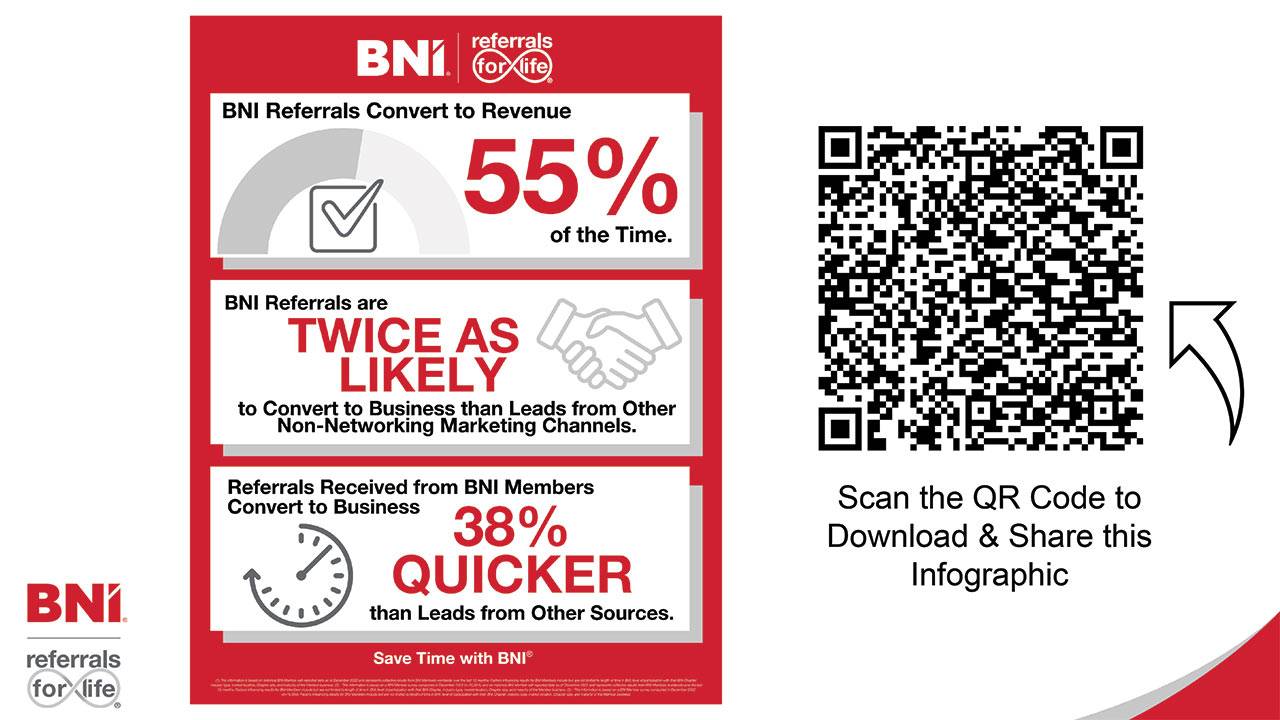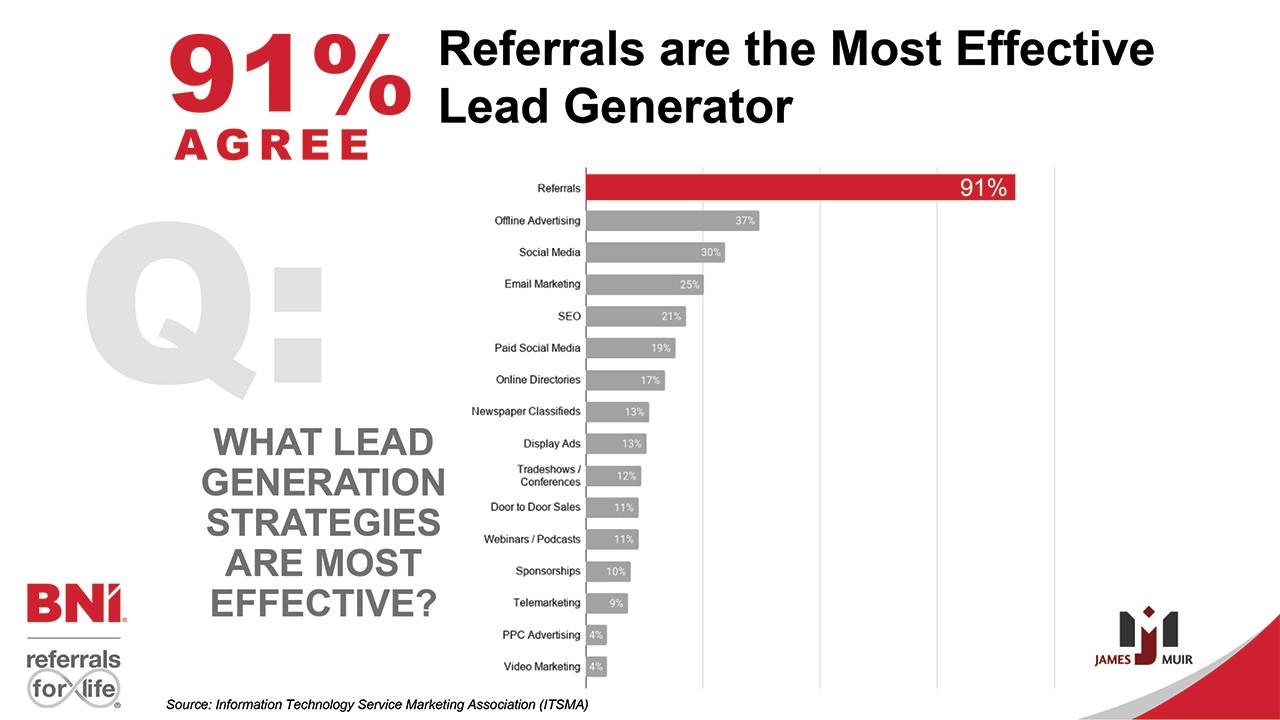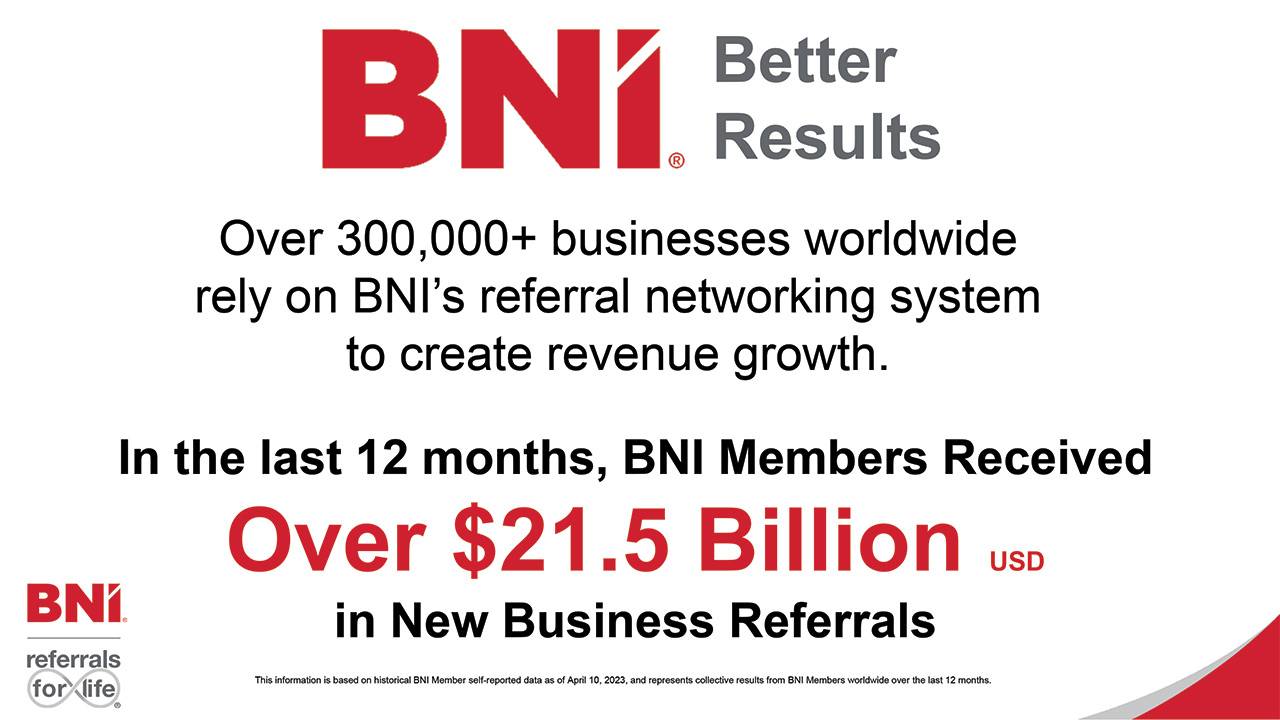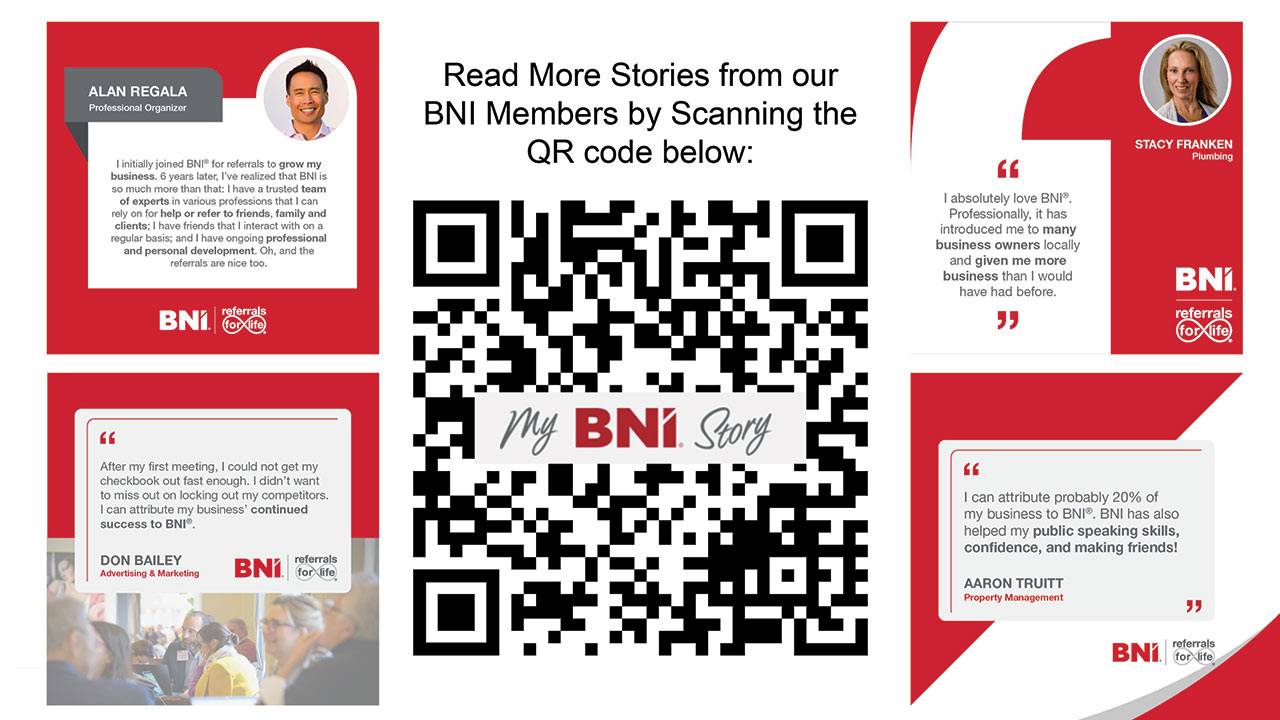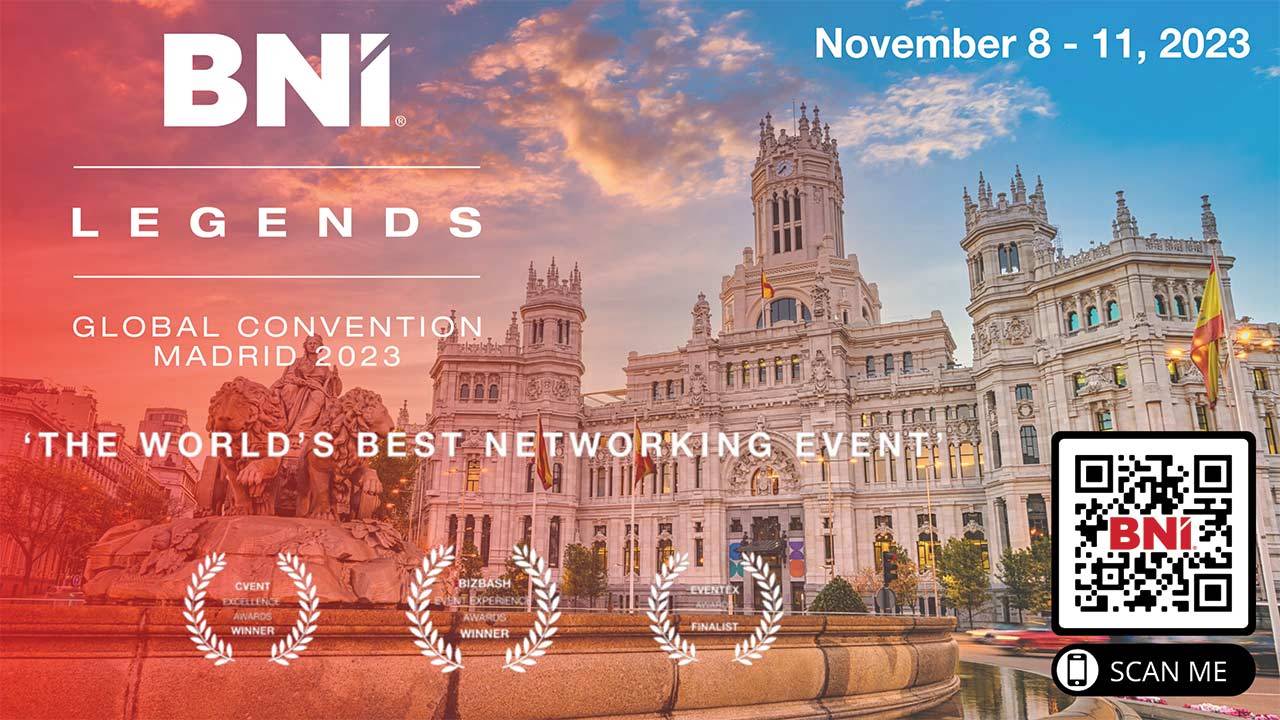 image-slider-with-thumbnail1.jpeg
image-slider-with-thumbnail2.jpeg
image-slider-with-thumbnail3.jpeg
image-slider-with-thumbnail4.jpeg
image-slider-with-thumbnail4.jpeg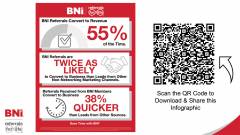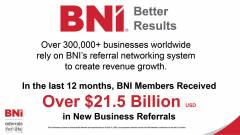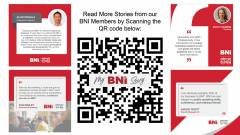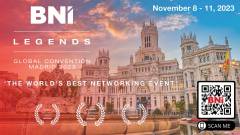 This new digital platform will provide entertainment, BNI news updates, Member testimonials, recognition, and much more!
Watch Now
The BNI Foundation is a non-profit organization dedicated to improving educational opportunities for children around the world. Through grant giving and volunteering programs, they strive to prepare children for a promising future. Click here to learn how to get involved or donate today!
Sign up for Free Exclusive Business Tips and More.
Subscribe to SuccessNet™ Today. Friends and Family are welcome too!
SuccessNet™
Subscribe to our newsletter for exclusive tips on networking, public speaking and business.
One of the best ways to increase referrals is to grow the membership in your Chapter. The more Members in a Chapters, the more opportunities Members have to give and receive referrals. If you have a friend, family member, business associate or colleague that would benefit from a BNI Membership, let them know. You can invite them directly from BNI Connect, give them a call or send them a note.
It's that easy.
Thank you for visiting us on BNI Online. If you have questions or need assistance please feel free to contact us:
In U.S. (800) 825-8286 | Outside U.S. support@bni.com
If you prefer, visit us at BNI.com to learn more or find a local Chapter.